Sponsors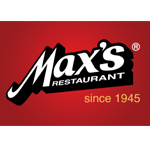 Max's Restaurant's beginnings started in 1945, after World War II. Maximo Gimenez, a Stanford –educated teacher, befriended the American occupation troops stationed at Quezon City. Because of this friendship, the soldiers regularly visited Maximo's nearby home for a drink or two. Later on, the troops insisted that they pay for their drinks. This prompted Maximo to open a café where the troops could enjoy food and drinks.
The café initially served chicken, steak and drinks. Maximo's niece – Ruby, who managed the kitchen, created a special recipe for chicken that became an instant favorite for the GIs. Soon, the Filipino public heard about the delicious chicken – tender, juicy and crispy – and they came too! Max's Restaurant was born.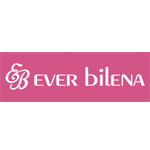 Established in late 1983 as a single proprietorship by Dioceldo Sy, EBCI launched its first line of product - "Ever Bilena" Nail Polish. Despite the difficult business climate brought by the Aquino-Galman assassinations, Ever Bilena was an instant success.
It was also in 1985 that EBCI started supplying to other local companies with cosmetic base ingredients. EBCI was experiencing monumental peso sales growth of up to 200% yearly. Since then, EBCI Trading has continued to grow in both volume and peso sales value.
Trusted for more than 20 years nationwide, Ever Bilena Cosmetics celebrates true Beauty. Guided by the belief that every woman should be as beautiful as she can be, Ever Bilena Cosmetics different lines of color cosmetics and skin care give Filipinas the chance to be at their best all the time. With products that are imported, of high quality and 100% skin friendly, Ever Bilena Cosmetics embraces and celebrates each Filipina's beauty!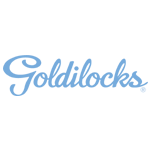 Step inside Goldilocks and feel the warmth and care that has been our trademark for over 39 years.
The simple vision of its founders - to produce high-quality, high-value products at affordable prices, has been our beacon, guiding us from a small neighbourhood goodie shop staffed by 10 to the billion-peso-earning international conglomerate with more than 3,500 employees.
But beyond innovation is Goldilocks' dedication to the Filipinos. We set the standards for quality in baked products, and we constantly strive to surpass them. Goldilocks emphasizes freshness, delivering baked goods to the stores "fresh from the oven" everyday.
At the heart of our everyday operations is our understanding of Pinoy values and sentiments. We symbolize one value that Pinoys hold dear - thoughtfulness. Be it via bitbit (hand-carry) or padala (send), Pinoys give more than food, they give their warmth and care.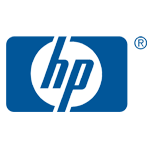 HP is a technology company that operates in more than 170 countries around the world. We explore how technology and services can help people and companies address their problems and challenges, and realize their possibilities, aspirations and dreams. We apply new thinking and ideas to create more simple, valuable and trusted experiences with technology, continuously improving the way our customers live and work.
No other company offers as complete a technology product portfolio as HP. We provide infrastructure and business offerings that span from handheld devices to some of the world's most powerful supercomputer installations. We offer consumers a wide range of products and services from digital photography to digital entertainment and from computing to home printing. This comprehensive portfolio helps us match the right products, services and solutions to our customers' specific needs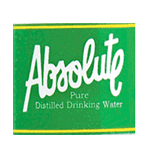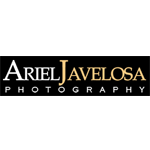 Gabriel 'Ariel' Javelosa started his career in 1988 in a humble studio in San Juan, Metro Manila. An office with a room that can fit less than five persons and hidden from view because of the talipapa (wet market) in front, St. John's Studio offered ID pictures and limited video coverage.
One year after, he opened another branch in Sta. Mesa, Manila. With a bigger space, his business was able to offer photo and video coverage for all occasions, weddings and debut in particular.
Ariel Javelosa Photography handles an average of 900 wedding clientele a year, at any time and any location here in the country. Each client is assured to receive the 'Ariel Javelosa touch' in their photographs through the standards set by Ariel and has implemented over the years. The company sincerely values the needs and wants of its clients, making sure that the photos they see and the service they receive are beyond their expectations.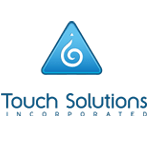 Our Mission
To lead the IT industry in the use, adoption, development, and propagation of open systems enterprise class solutions.
Our Vision
The premiere open systems enterprise solutions provider.
Our Values
We live by our values, everyday: We will honor commitments made to every member and stakeholder of the organization, our clients and business partners. We will nurture an environment of excellence, innovation, and continuous learning to enable all members to attain their full potential. We will respect every member or business partner's urge to excel, and give due recognition to those who attain high levels of excellence. We accept, leadership, ownership, integrity, passion for winning and trust as our core tenets.
QP Designs, a social printing company located in the heart of Manila, designs and prints heartfelt invitations for all occasions.
The Wedding Invitation is an integral part of the wedding process. With it a couple formally announces their intention to become one-to their friends, relatives and acquaintances, with such passion and impact. The Wedding Invitation serves as their news bearer and it dutifully brings the good news, safe and sound, to the intended recipients.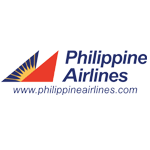 Philippine Airlines (PAL) began life with a noble mission: to serve as a partner in nation-building. With this in mind, PAL took to the skies on 15 March 1941, using a Beech Model 18 aircraft amid the specter of a global war. It became Asia's first airline.
Since then, PAL deeply involved itself in shaping the course of historic events. With its every takeoff and touchdown, PAL planted the seed of growth.
PAL has become one of the most respected airlines around the world with a young and modern fleet of aircraft and a route network that spans 31 foreign cities and 30 domestic points.