Media Partners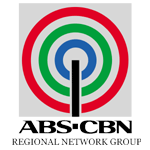 The ABS-CBN Regional Network Group is the provincial network of ABS-CBN. It is responsible for simultaneously airing most of the shows seen on ABS-CBN's flagship station in the provinces. The ABS-CBN Regional Network Group has several stations in each region outside Mega Manila to ensure nationwide coverage. The local stations also produce their own newscasts which air prior to TV Patrol and other local programming which air on Sundays.
ABS-CBN Regional Network Group (RNG) glorified its roots while reaching out wider audience in 2007, consistently building on local content and developing infrastructure to deliver better service and cement its position as the top-rating regional network in the country. RNG's journey of innovation reached Filipinos through the network's 43 TV and 16 radio stations, and even went the extra mile to cross the oceans and touch OFW's everywhere. Regional versions of favorite TV shows were created, enabling ABS-CBN to reach out and connect with wider audiences worldwide. The launch of the local game show Kapamilya Winner Ka! in Visayas and Mindanao. Gandang Umaga, Pilipinas in Northern Luzon, and the 16th local TV Patrol in Pampanga, provided more relevance to regional audiences. "Novelas"in regional dialects such as "Saranghe", "Summer Sunshine", and "Amor Chico", touched the hearts of viewers across the regions.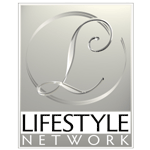 Lifestyle Network is a Direct-to-Home lifestyle & entertainment cable channel by ABS-CBN.It can be available through DTH Cable Service (only on SkyCable). Initially, the channel airs between 6:00 a.m. and 2:00 a.m. the next day; but since March 15, 2008, the schedule has been extended to 24-hour broadcast.
The first of its kind on Philippine television, the Lifestyle Network continues to be the only cable network exclusively for women—offering them ideas, information and inspiration for a life well-lived. Sensitive to the needs and sensibilities of the modern Filipina, the Lifestyle Network focuses on her interests—whether food or home and gardening, beauty and wellness or travel and leisure.
The Lifestyle Network understands what she values: family and career, relationships and personal aspirations. It acknowledges her realities, but at the same time, it allows her to explore possibilities.
The Lifestyle Network gives women all over the country invaluable insight and knowledge in a relaxing and engaging way. Its mix of foreign programming and local productions is a breath of fresh air from the clutter seen on television today.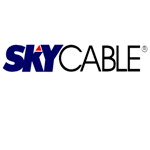 SkyCable is a direct-to-home cable TV and subscription service, established by the Lopez Group of Companies and Central CATV Group Of Companies. It is one of several subsidiaries of ABS-CBN.
SkyCable should not be confused as a service of British Sky Broadcasting in the UK -- neither it nor its parent, News Corporation, own any interest in SkyCable even as Star TV channels are carried by the former. SkyCable offers a range of analog and digital Cable Television services, and also offers high-speed internet services as well.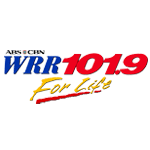 101.9 For Life (DWRR 101.9 MHz Metro Manila) is the flagship FM station of the ABS-CBN Broadcasting Corporation in the Philippines. Acquired by ABS-CBN in 1986, it is broadcast live throughout the Philippine archipelago as well as throughout the world via The Filipino Channel (TFC). The studios located at ABS-CBN Broadcasting Center, Mo.Ignacia St., Quezon City. Its transmitter is located along Sumulong Highway, Antipolo, Rizal.
In August 1996, WRR regenerated itself into a mainstream pop music station in response to growing trend of "masa" radio or FM radio for the masses launched by 102.7 Star FM a year earlier. This format plays not only love songs, but also dance and rock hits. Recently though, whenever its on-air personalities would introduce the station, they have dropped the call letters (WRR) and would just say "Alalalalam mo na yan, 101.9 For Life! (You know it, 101.9 For Life!) and "Bespren" For Life! (Friend, For Life!).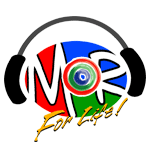 DYMC-FM 91.1 MHz Iloilo City ("My Only Radio... for life!") is an FM station owned and operated by ABS-CBN Broadcasting Corporation in the Philippines. DYMC-FM studio is located at ABS-CBN Broadcast Complex, Luna Streeet, La Paz, Iloilo City.
First broadcast as Magic 9-11 DYMC with Jazz and Alternative format in 1992 under Molave Broadcasting Network. A sister company of Amcara Broadcasting Network DWAC-23 MTV Asia. The station now known as Studio 23.
In 2001, ABS-CBN approve to lease the whole network and change it to MOR 91.1 Iloilo as My Only Radio... for life!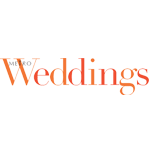 Metro Weddings is a bride's best friend, offering advice from choosing the best gown, selecting the right floral arrangement to preparing the reception menu. All the little details you need to plan the perfect wedding are in Metro Weddings. It has the most complete directory of suppliers a bride can use, making an authoritative guide to coming up with your dream nuptials. It is a complete planner, guidebook, ideas well, catalog, source book and nationwide supplier directory. It's also loaded with tips to personalize one's wedding in an elegant but budget-friendly way. Metro Weddings is your bridal bible.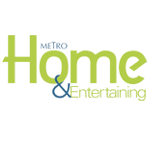 Metro Home & Entertaining inspires and guides readers to making a stylish, cozy home. It also satisfies a voyeuristic urge, granting readers admittance to homes of the rich and famous and the best designers. Metro Home & Entertaining's advantage is superior access to the country's most beautiful homes, leading interior designers and architects, and top home industry suppliers. Its editors have solid expertise in design, décor and architecture.
Metro Home & Entertaining offers truly substantial information and tips. Our makeovers are real and extensive, giving readers more instructive and more satisfying stories. Substance and style fill our Home.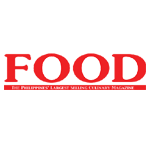 FOOD: The Philippines' Largest Selling Culinary Magazine
Since October 1995, Food Magazine has helped foodies enrich their culinary skills and repertoire with delicious, doable recipes. Through the years, Food has evolved into a total culinary magazine, giving readers information on cooking and baking, on dining out, on food in its various angles: food for health, food as destination, food as history.
It helps readers make informed decisions on food shopping, food sources, culinary techniques, dining and entertaining—making it the indispensable kitchen companion.
Food has won back-to-back awards from the Consumer's League of the Philippines Foundation as Consumer's Choice for the Most Outstanding Culinary Magazine.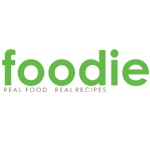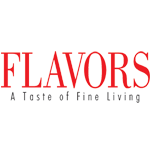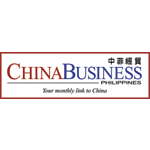 China Business Philippines - Your monthly link to China
China Business Philippines online is the official homepage for ChinaBusiness-Philippines, a magazine which publishes monthly in English and Chinese. ChinaBusiness-Philippines is the flagship publication of Fairnews Media Inc.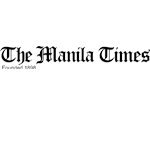 The Manila Times is the oldest existing English language newspaper in the Philippines. It is published daily by The Manila Times Publishing Corp. with editorial and administrative offices at 371 A. Bonifacio Drive, Port Area, Manila.
It was founded on October 11, 1898, shortly after news that the Treaty of Paris would be signed, ending the Spanish-American War and transferring the Philippines from Spanish to American sovereignty. It presently bills itself as the fourth-largest newspaper in the Philippines in terms of circulation.
BusinessMirror, the name, signals the paper's commitment to provide people with a broader look at the nation's business in these challenging times. In a word, this means it covers not just economies or industries or companies or markets, but all the people and elements whose dynamics influence developments, movements and trends. Beyond policies, it raises for the reader the question, 'What does this mean to me?' Beyond statistics, it provides the means to understand why data and related information are what they are, what they mean in concrete terms and what are the challenges they pose. Beyond government goals and targets, it provides readers an idea of how exactly such can influence their personal objectives and directions. BusinessMirror provides as well the means for interaction at every level, across all fields: government with private sector; policymaker with ordinary citizen; corporations with workers; executives with subordinates; big business with small business; entrepreneurs with fellow entrepreneurs: the encounters are limitless and, mirrored here, provide the dynamism that makes coverage so much more exciting and far broader than that of an ordinary business paper."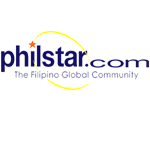 Philstar.com is a Philippine news and infotainment portal for the Filipino global community. It is the online presence of the STAR Group of Publications, a leading publisher of newspapers and magazines in the Philippines.
Our publications include The Philippine STAR, one of the leading English broadsheets in the country; Pilipino STAR Ngayon, a tabloid style newspaper published in the national language; Freeman, Cebu's oldest English language newspaper; Banat, a tabloid published in Cebuano; and People Asia Magazine, which profiles personalities in the Philippines and the region.
From its modest beginnings in March 1997 as the online edition of our banner publication, The Philippine STAR, philstar.com has grown in content and reach over the years.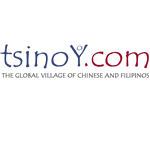 Tsinoy.com (chee noy dot com) is the global village of Chinese and Filipinos. We are advocates of the incomparable significance of the Chinese and Filipino culture in our modern-day society. The Chinese heritage, tradition, language, and commerce traverse thousands of years and are very evident in the arts, philosophy, and business practices of the modern world. Coupled with this is the rich influence of the Eastern and Western heritage in the Filipino culture.
Tsinoy.com is more than a mill of cultural articles or a representation in cyberspace. We build a strong community that transcends time and geographical space by providing dynamic media of interaction among Tsinoys and Tsinoys-at-heart around the world toward the understanding and acceptance of each other's cultural differences and similarities.
Proud of its tsinoy roots and humble beginnings, Tsinoy.com is constantly looking for new areas where it can serve the people more. It looks forward to serving the tsinoy community for many years to come.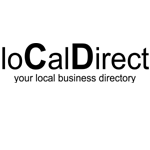 LocalDirect.com.ph is the premiere business directory portal of Web Phil, Info.com, Inc., the same Company behind Trabaho.com (the Filipino career portal) and Kasal.com (the Filipino wedding resource).
LocalDirect business directory started out in 2005 in CD format, available to local businesses on a subscription basis. To provide local businesses a convenient way to update their information and to promote these business information to the national, global market, LocalDirect is now available on the WorldWideWeb!
LocalDirect.com.ph aims to provide nationwide, comprehensive, up-to-date, correct information on Philippine businesses.