Kasalang Filipino 2007 Sponsors

Philippine Airlines (PAL) began life with a noble mission: to serve as a partner in nation-building. With this in mind, PAL took to the skies on 15 March 1941, using a Beech Model 18 aircraft amid the specter of a global war. It became Asia's first airline.
Philippine Airlines Telephone: (632) 812-2424, 818-7175 E-mail: reserve@pal.com.ph Website: http://www.philippineairlines.com

YKL Color Lab is the Philippine's exclusive distributor of Fujifilm products under Fuji Photo Film Co., Ltd. of Tokyo (FUJI), a leading global manufacturer in three business segments, including Imaging Solutions, Information Solutions and Document Solutions. Recognized for its technological and high quality, Fujifilm offers a complete portfolio of imaging, information and document products, services and e-solutions to retailers, consumers, professionals and business customers.
Fujifilm, the total photographic company, for years has brought us Fujicolor and YKL Color Films. To add up to this excellent lineup, it has also supplied us with one-hour photofinishing solutions with various minilabs, instant cameras, instant films, professional products and recently bringing digital technology to the forefront with the FinePix line of Digital Cameras and the Fujifilm Digital Imaging Services catering to the ever-growing photographic industry.
FUJI-YKL Telephone: (632) 743-6601 Email: info@ykl.com Website: http://www.ykl.com

Standard Appliances Telephone: (632) 523-8081 to 90

China Banking Corporation (or China Bank) is the first privately-owned local commercial bank in the Philippines. It was incorporated on July 20, 1920 and started its operations on August 16, 1920. China Bank went public on December 1, 1965. It was the first bank in Southeast Asia to process deposit accounts on-line in 1969. It was also the first Philippine bank to offer telephone banking in 1988. In August 26, 1991, the Bank was issued a license to engage in universal banking.
Chinabank Website: http://www.chinabank.ph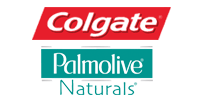 Colgate-Palmolive is a truly global company serving billions of people around the world with consumer products that make their lives healthier, cleaner and more pleasant.
Colgate was founded in the United States in 1806. After a century, it expanded in over 200 countries and territories focused on serving world's people with consumer products in five major categories: ORAL CARE, PERSONAL CARE, HOUSEHOLD CARE, FABRIC CARE and PET NUTRITION.
The Philippine subsidiary started in 1926. It began only as a small sales organization then known as Palmolive Company. Colgate-Palmolive Philippines' success story continued and the demand for Colgate-Palmolive products grew. This necessitated full scale production in 1949 and the setting-up of the manufacturing complex in J.P. Rizal Avenue, Makati City.
Colgate-Palmolive Telephone: (632) 8959 484 Website: http://www.colgate.com.ph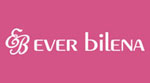 Established in late 1983 as a single proprietorship by Dioceldo Sy, EBCI launched its first line of product - "Ever Bilena" Nail Polish. Despite the difficult business climate brought by the Aquino-Galman assassinations, Ever Bilena was an instant success.
By 1985 Ever Bilena has grown into a full cosmetic line with more than 200 beauty consultants in every department store nationwide. Our company also has established exclusive distributorships for the Visayas and Mindanao regions. With more than 1000 cosmetic products in the market today, Ever Bilena is now a household name for quality and affordable cosmetics. Ever Bilena has gone a long way, we continually participate in various activities such as sponsoring beauty pageants nationwide. Our company also has established exclusive distributorships for the Visayas and Mindanao regions. With more than 1000 cosmetic products in the market today, Ever Bilena is now a household name for quality and affordable cosmetics. Ever Bilena has gone a long way, we continually participate in various activities such as sponsoring beauty pageants nationwide. Our company has also participated in other competitions and have won major awards.
Ever Bilena Cosmetics Telephone: (632) 330-0088 Email: customercare@everbilena.com Website: http://www.everbilena.com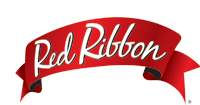 From its roots in the family kitchen, Red Ribbon Bakeshop opened its first store in 1979 along Timog Avenue in Quezon City. Customers readily noticed and raved at how much better Red Ribbon cakes were – light, moist… heavenly, compared to what was available at the leading bakeshop then. Today, there are more than 60 branches all over the Philippines, reflecting wide consumer preference for Red Ribbon's distinct premium quality and fine taste, upgrading industry standards and earning overall leadership in cakes.
Franchising started in 1999, and is now the main driver for expansion especially into more provincial cities. Red Ribbon Bakeshop is rated as the most promising, fastest growing, fresh and exciting new franchise investment opportunity.
In 1984, Red Ribbon Bakeshop expanded to the USA, opening its first store in West Covina, Southern California. There are now 14 stores all over California and expansion shall continue beyond the west coast, eagerly awaited by many "homesick" Filipino-Americans who crave for the best of what the home country offers.
Cakes that are simply divine… are what Red Ribbon Bakeshop does best. Cakes that are a delight as daily snacks or with regular meals, or a fitting centerpiece to any special celebration, that is sure to sweeten ties with family and friends.
Red Ribbon Bakeshop Telephone: (632) 636-1101 Website: http://www.redribbonbakeshop.com.ph

Established in August 1994 by Dr. Willy N. Gan and Dr. William T. Torres, Mozcom was the result of a successful project undertaken by Computer Networks Systems Corporation (ComNet), Dr. Gan's company. In 1993, ComNet was contracted by the Department of Science and Technology to design and set up a wide-area network (WAN) connecting various local universities and research organizations with each other and to the Internet. Mozcom was the commercial offshoot of this project, becoming the first Internet Service Provider (ISP) to offer different levels of connectivity to corporate and individual users. The Philippines' first leased line connection to the Internet thus became "online" on March 29, 1994.
From then on, there was no looking back for the two pioneers and visionaries of Philippine Internet. From its auspicious beginnings, Mozcom has grown into 6 branch offices: one in Makati, two in the Ortigas Center in Pasig, two each in Cebu and Davao and one in Baguio.
Mozcom Phone: (632) 848-2606 Email: info@mozcom.com Web: http://www.mozcom.com

Founded in 1993, Red Hat is the premier Linux and open source provider. Rated as CIO Insight Magazine's Most Valued Vendor for the second consecutive year, Red Hat maintains the highest value and reliability rankings among its customers, and is the most recognized Linux brand in the world. We serve global enterprises through technology and services made possible by the open source model. Solutions include Red Hat Enterprise Linux operating platforms, sold through a subscription model, and a broad range of services: consulting, 24x7 support, Red Hat Network. Red Hat's global training program operates in more than 60 locations worldwide and features RHCE, the global standard Linux certification.
Red Hat Telephone : (632) 705-1421 to 24 Website: http://www.redhat.com

QP Designs, a social printing company located in the heart of Manila, designs and prints heartfelt invitations for all occasions. The Wedding Invitation is an integral part of the wedding process. With it a couple formally announces their intention to become one-to their friends, relatives and acquaintances, with such passion and impact. The Wedding Invitation serves as their news bearer and it dutifully brings the good news, safe and sound, to the intended recipients.
QP Designs Telephone: (632) 733-2339, 733-2340, 733-2230 Email: product.info@gmail.com Website: http://www.qpdesigns.com
Ariel Javelosa Photography Telephone: (632) 535-0624, 532-6329, 531-9132 Mobile: +63 (921) 989-8501 E-mail: ariel@arieljavelosa.ph Website: http://www.arieljavelosa.ph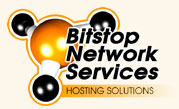 Bitstop Network Services officially joined the computer industry in mid 1989 as a sole proprietorship. The small enterprise carried computer hardware systems, computer supplies and accessories, and catered to a number of corporate clients. It also supplied students with their encoding and machine rental requirements. The market steadily became aware of Bitstop Computers as a reliable and affordable computer dealer. Barely one year after, Bitstop was forced to relocate due to the dramatic effects of the earthquake of 1990, which destroyed most of Dagupan City's infrastructure. The business, educational and printing community supported Bitstop by continuing to rely on it for their computer needs. This encouraging sign encouraged Bitstop to once again open in a new business address.
Bitstop Network Services Telephone: (632) 614-3247, 523-3538, 522-5089 Email: help@dagupan.com Website: http://www.dagupan.com